PASSIVHAUS CERTIFICATION:
Interior Renovation and Energy-efficient Upgrade in Sitges
This is an interior renovation slightly affecting the structure of a detached single-family dwelling in Terramar urban area in Sitges town. It is developed throughout a ground floor and two first floors.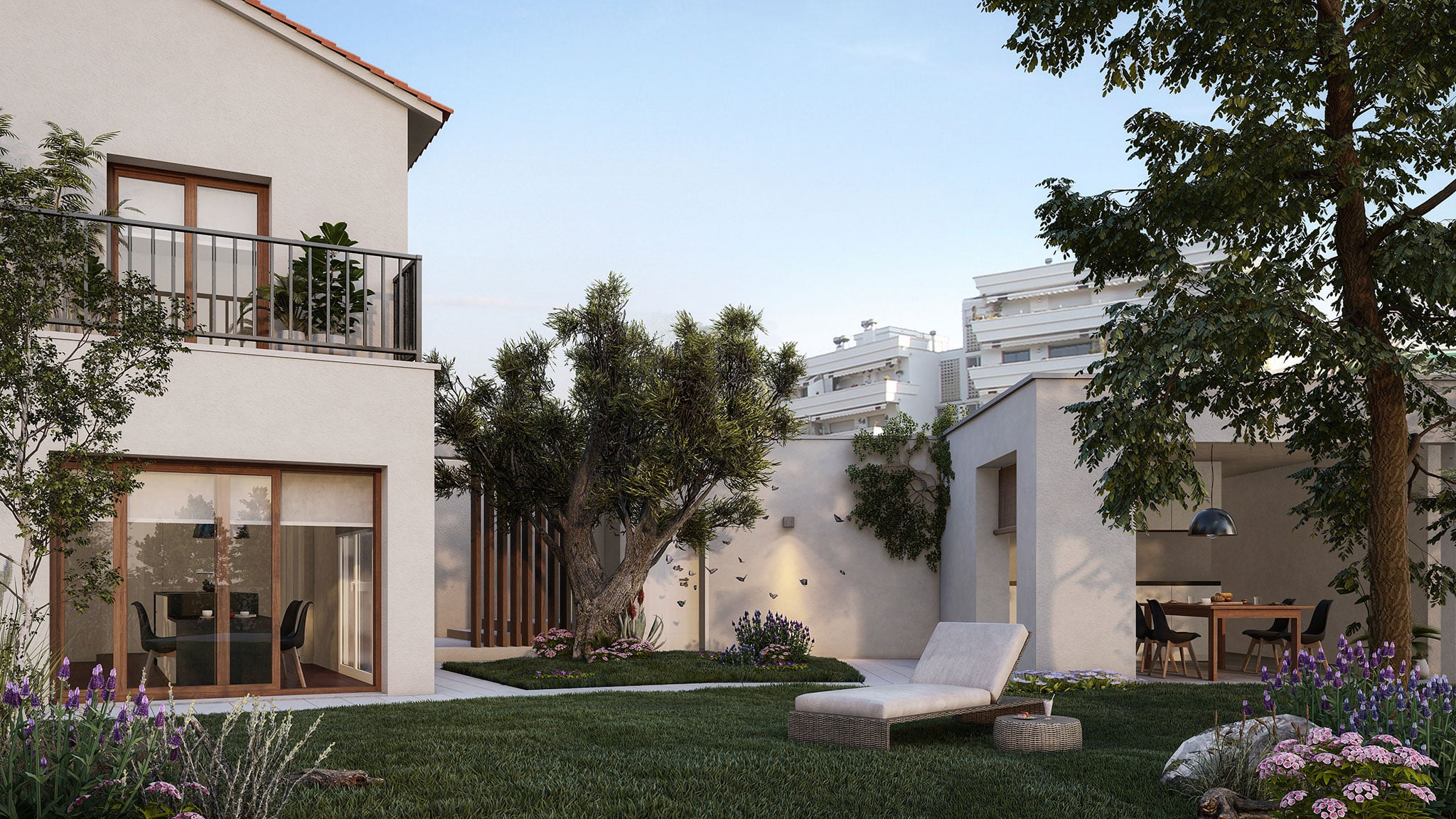 The Project
The building consists of a ground floor and two first floors with a sloping gable roof. There is a buried cellar in the ancillary adjacent building. The project's plan is conducting a new house layout, treating the existing envelope in order to enhance its capacities regarding thermal comfort and achieve an energy improvement for the dwelling and its existing installations. The outdoor spaces covered are 102.3m2 corresponding to the new parking space area, an outdoor dining area and the new plot's entrance.
The Construction
This is an existing dwelling with an envelope treated on the inside in order to ensure a continuous thermal insulation and external joinery replaced with a high-performance one promoting the construction's energy efficiency.
Although the roofs are not affected, they are cleaned up in order to avoid potential aging problems. Indoor spaces are generally treated with white colour range materials and wooden elements allowing as much daylight as possible into the rooms.
The Functional Programme
A new house layout slightly affecting the building's structure is conducted. The existing parking space is converted into a storage room and an outdoor dining area using the existing one-way roof structure and part of the perimetral wall to create a porch. The ground floor accommodates the entrance to the house, the dining-living room directly connected to the porch and outdoor terrace, the kitchen, also connected to the terrace,
, a toilet and the stairway accessing the first floor. The garden features the ancillary construction consisting of a storeroom, an outdoor dining area, an installations area, a full bathroom and the stairway accessing the underground cellar. There is also an existing swimming-pool which is preserved. The first ground features the corridor, an ensuite bedroom with a walk-in closet leading on to a terrace, a single bedroom and a bathroom. Another corridor is planned on the second floor for accessing a living area, two bedrooms and a bathroom.
Energy Efficiency
New installations, external joinery and interventions on the building inner face with thermal insulating coatings aimed at higher energy efficiency are conducted.